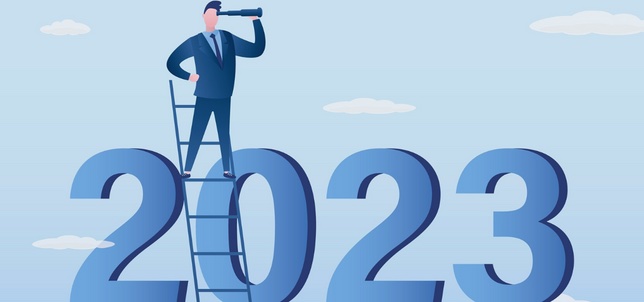 It's widely expected that businesses and organizations of all sizes will face tremendous challenges this year. And in this first month of 2023, many are already feeling various pinches and pressures.
Financial management solutions leader Sage has gathered advice and thoughts from its customers, partners and from industry leaders over the past months. Based on those insights, here are six predictions impacting accounting and finance in 2023.
1. Recession is coming
It might be alarmist to use the R word — recession — but many people feel it is more than possible, if not already upon us. Containing costs will be a priority, which means that budgets for wish-list items will likely not materialize. Impacts will be felt in essential areas such as IT and software. A key strategy will be getting the most out of what you already have to work with and finding new efficiencies.
2. Staffing will continue to be a challenge
The pandemic fallout has made it hard to retain, and obtain, staff at all levels. It's happening at the CFO and controller level but expect it to ease at junior level staffing levels as automation and analytics opportunities guide these staff toward more advanced positions.
3. ESG is a top priority
There will be pressure on all cost areas and compliance will be one of them. Even so, environmental, social and governance (ESG) is top of mind for many people and will remain, or should remain, at the forefront.
4. Investment in cybersecurity is essential
It's in the news just about every day: cybersecurity breaches and the fallout that inevitably comes on the heels of such occurrences. Cybersecurity should be a priority for some time — perhaps for a very long time. Organizations would be wise to keep their technology guard up and make this one of the areas for continued investment.
5. Supply chains still stretched
It's hard to get supplies and it will continue to be difficult. Supply chains are stretched, and timelines are unpredictable. Planning ahead is more important than ever, as is lining up alternate suppliers as back-up in case primary sources of supply dry up.
6. More investment in technology
Technology and super-apps are moving ahead, no matter what. This is where the early adopters and tech leaders live. Digital transformation gives finance leaders the data and insight they need to look ahead. The downstream benefits of this trend are all positive: automation and AI will continue to bring efficiencies into 2023 and beyond.
It's looking like the year ahead will be a turbulent and unpredictable time.
Because you're dealing with so many unknowns, it's understandable to think short term. Your long-term plans may no longer make sense — so let them go. Instead, plan for three, six or nine months and re-evaluate as you go. Worry less about what's next and pay attention to the issues that need dealing with now. Agility counts.
To learn more about Sage, the #1 cloud financial management platform that lets you pursue your mission more efficiently, visit Sage Intacct for Nonprofits.