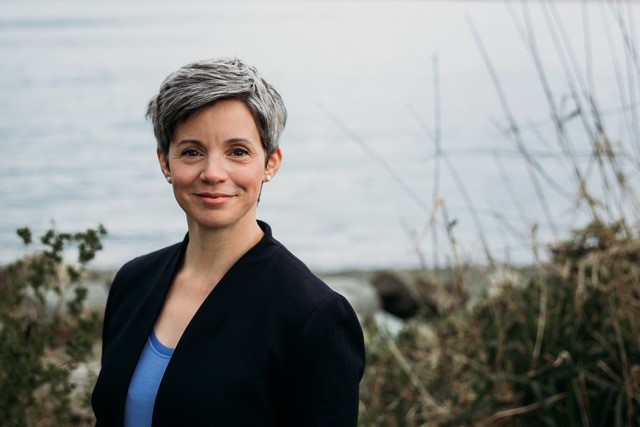 Care.
Care often inspires philanthropy, and is also what drives many folks to work in the social change sector. Sharing my experiences in Recast Philanthropy's "Community of Practice" has me reflecting on the concept of care - how care is manifested from donors and volunteers to staff members, and how we can model care for one another and the broader sector to create meaningful, equitable change. These groups are interconnected, in what I think of as connections of care.
I have been fortunate to engage with, get to know and learn from incredibly caring donors and volunteers. These lessons and experiences are dear to me, as are the kind supporters of each cause and movement I have been part of. I am grateful for, and am continually moved by, the generosity of supporters and volunteers.
Supporters and volunteers are an essential part of the social change ecosystem, as are staff members at charities and social change organizations. Staff come to work with lived experiences, and genuine desires to advance systemic change.
What happens when we make space for dialogue on how equity and justice intersect with philanthropy?
A new community of care is created.
Just as I have been moved and learned from supporter relationships, I have gained vital perspective and knowledge from the "Community of Practice" and its members. In early 2021, I got to know Tanya and Nicole after attending their session at AFP Toronto's Congress. What grew from there was a journey of learning, unlearning and finding more community, at a time that I and others needed it more than ever before.
The "Community of Practice" is not only a place to learn, but a place of care:
For lived experience and listening to this experience, that folks bring to their work, in a sector that sees over-representation of equity-deserving groups.

Where we can be uncomfortable (in the best ways) and confront our own biases, and ways we may uphold oppression ourselves.

For ourselves, where we can ask questions in a brave space.

To build bridges, sometimes all the way across Turtle Island, with new friends made, and continue our learning.

To care enough to bring knowledge back to our teams and organizations, and practice what we have learned.
We come to this sector because we care, and we wake up each day believing that better is possible. Beyond better: equitable, for those in the community for whom we are here. The "Community of Practice" is bringing folks together to act on these beliefs, still partnering with generous donors, volunteers and partners.
In a sector that is about listening and care, participating in the "Community of Practice" is a way to do just that, and one that can create a united path forward.
Born out of their passion to make the sector more equitable, Recast Philanthropy hosts a monthly "Community of Practice," a collaboration committed to enabling fundraising professionals and organizations to deepen their skills in imagining and implementing more equitable fundraising practices. www.recastphilanthropy.ca

Natasha (Tash) Krotez, CFRE (she/her) is the Manager, Development at Canuck Place Children's Hospice.
Natasha believes that philanthropy can help create systemic change. She has 20 years of progressive experience at equity and health organizations including the BCCDC Foundation for Public Health, YWCA Metro Vancouver, the Canadian Breast Cancer Foundation and West Coast LEAF. She is a Certified Fundraising Executive and has an Associate Certificate in Fundraising Management from BCIT.