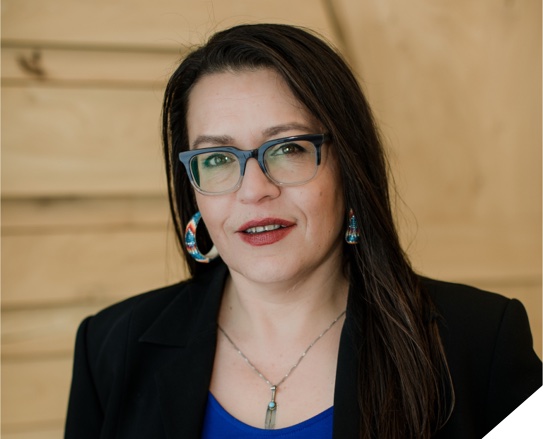 Wanuskewin Heritage Park is an Indigenous-led organization on a journey to become Saskatchewan's first UNESCO World Heritage Site by 2025. Located on Treaty 6 territory and the Métis homeland, the site has been a sacred gathering place for more than 6,400 years. Today, it's home to Canada's longest-running archaeological dig and a living reminder of Indigenous peoples' sacred relationship with the land.
With more than 47,000 annual visitors, Wanuskewin serves as a destination for people from Western Canada and around the world seeking a deeper connection with the language, culture, and history of the Northern Plains Indigenous Peoples. Here, we know that Indigenous ways of knowing, being, and doing can have significant impact on not only Saskatoon, but the world. UNESCO World Heritage Site designation will give us a world-class platform to tell the stories of these peoples on a grander scale.
We also know that the path to get there will not be easy. In this three-part series, we invite you to join us as we take thoughtful steps to build a fund development strategy that honours the deep Indigenous ties to this special place and its supporters on the road to UNESCO.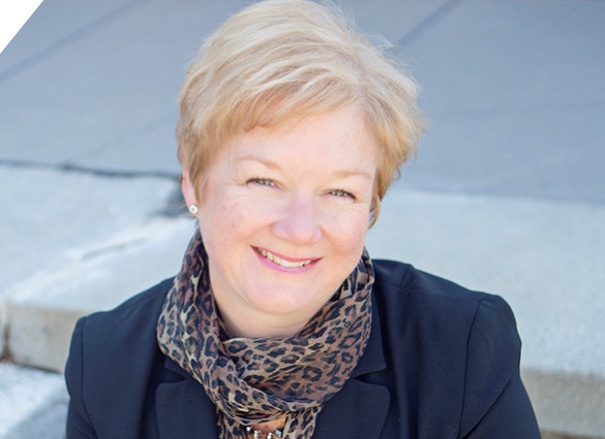 This includes:
• Honouring and integrating Indigenous knowledge systems
• Supporting each other through reciprocal learning
• Creating a safe space where reconciliation can happen
• Shifting from power to reciprocal relationships with donors
• Developing meaningful donor stewardship and recognition strategies
• Letting the Truth and Reconciliation Commission Calls to Action guide the way
Building cultural bridges
At Wanuskewin, we're breaking ground in more ways than one. Having recently completed a highly successful traditional fundraising campaign, we've set out to develop a strategy that incorporates Indigenous ways of knowing into donor stewardship and recognition. The first step: acknowledging who is in the room—and who should be—and providing the appropriate tools and resources to champion fundraising.
With Indigenous leadership at the board and executive level, and a team of two incredible Indigenous women leaders at the helm, we're confident we can develop a strategy rooted in respect and reciprocity; one that celebrates Indigenous voices. But in the cultural context of philanthropy, there is much to be learned; Kathy, the philanthropic advisor and CPA, sharing the norms and customs of fund development, and Candace, the values and beliefs of Indigenous peoples. Through open and respectful dialogue, we are partners—not fundraising consultant and client, but companions walking side-by-side towards a common goal.
Moving through fear
The path we're taking is not linear. As we find ways to integrate Indigenous culture and traditional fundraising practices, we're bound to make mistakes, circle back, and try again—and that's fine. For many, the fear of being wrong paralyzes us from moving forward, especially when it comes to reconciliation. In Indigenous cultures, working through failures is core to learning. There's no pressure to do things the right way, but in a good way, which means working with a clear purpose, and keeping integrity, respect, and reciprocity in mind.
At Wanuskewin, we know it's critical to create environments in which people feel safe and welcome to ask hard questions, try new things, and find innovative solutions. We're working hard to keep conversations open and honest in the spirit of learning, unlearning, and relearning. It's what has gotten us this far, and it's what will keep us moving forward as the UNESCO Ready campaign continues.
Follow along as we dig into the power relations and reciprocity in Part 2: The Partnership, coming JUNE 8.
Learn more about Wanuskewin and the UNESCO Ready campaign at wanuskewin.com
Candace Wasacase-Lafferty, Chair of the Fundraising Committee and former Board Chair, Wansukewin Heritage Park and Senior Director of the Gordon Oakes Red Bear Student Centre at the University of Saskatchewan. Candace is a Saulteaux and Cree citizen of the Kahkewistahaw First Nation, and a graduate of the University of Saskatchewan. Prior to her 20-year career with USask, Candace worked within her own communities and held positions with the Federation of Sovereign Indigenous Nations, The Saskatoon Tribal Council, and the Saskatchewan Indian Institute of Technologies. Candace began working at the University in 2001 and has held in various roles in human resources, community relations, student services, fundraising, partnership development and lead in the realization of the Gordon Oakes Red Bear Student Centre. In 2019, she began working with the Johnson Shoyama Graduate School of Public Policy in partnership with Harvard University to bring the Honouring Nations program to Canada. Candace is committed to promoting and living Indigenous values and culture within the university and beyond.
Kathy Arney, President and Founder, KEA Canada Ltd., CAGP Board and Education Committee member.
Kathy has spent her career growing organizational capacity, improving results and enabling people to reach their full potential. Kathy's business degree and CPA designation combined with her executive background and two decades of working in philanthropy support her work helping clients strengthen their organizations and improve their impact. Through KEA Canada, she provides services in a variety of areas including resource development, capacity-building, strategic planning, board development, government relations, campaign planning and management, coaching and interim leadership. Kathy held senior positions at Queen's University, UBC, Carleton University, University of Saskatchewan and Banff Centre and has consulted with other leading universities, arts organizations, community and social service organizations and First Nations and Metis organizations.